"For where two or more gather in my name,
there am I among them."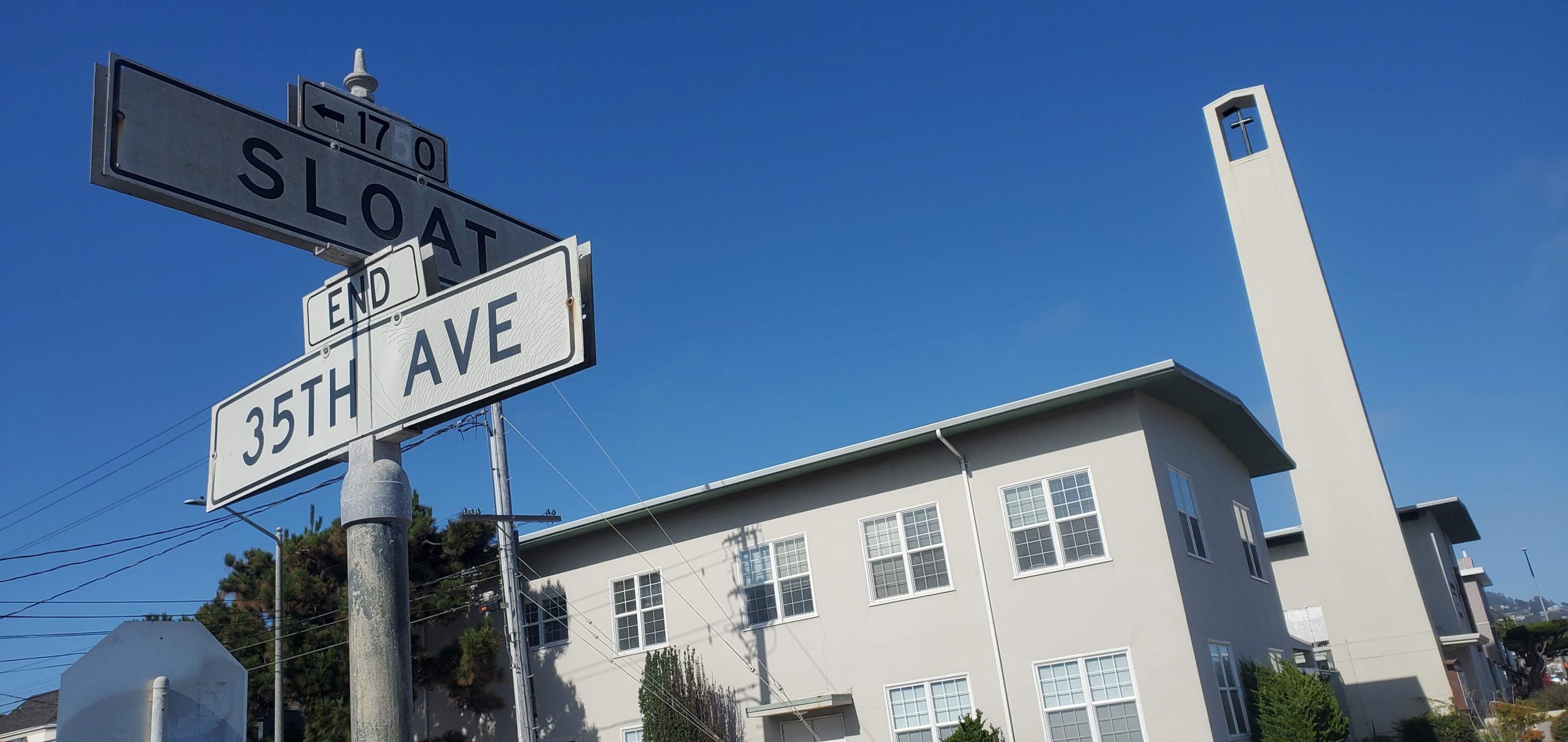 First United Presbyterian Church in San Francisco (FUPC) was established on January 7, 1866 by Pastor Joseph Cooper of Third Presbyterian Church in Philadelphia who was appointed by the Presbytery to pioneer missions in San Francisco, CA. In view of the changes in the community and the consideration of long-term ministry development, the site of FUPC has been relocated many times.

The San Francisco earthquake in 1906 caused church buildings to be burned in flames. After the WWI in 1917 and WWII in 1943, the church prospered more and more with the grace of the Lord. In 1949, the current site on Sloat Boulevard was purchased; it was completed on November 19, 1952.

In 1979, Reverend Chen Xiangkang (Noah Chen) of the American Presbyterian Church in Elizabeth, New Jersey, was appointed as the deputy pastor of the church. He presided over the Taiwanese (Southern Fujian) service of worship. He and Pastor William Ho (William Auld) worked together to expand the mission of Asian immigrants. The Taiwanese congregation was formally established for worship becoming the first diversified Presbyterian Church in Taiwanese in the Bay Area.Between 1979 and 1983, the Taiwanese congregation continued to plant churches outside and successfully established the Taiwanese congregations at Walnut Creek Grace Presbyterian Church, Burlingame Presbyterian Church, and Fremont Immanuel Presbyterian Church. Now these branches are all independent churches serving different communities to preach the Gospel of Jesus Christ.

The English Ministry at FUPC started in the 1990's as a way to meet the growing needs of Asian Americans. The Mandarin Ministry began in the 2010's.
1740 Sloat Boulevard
San Francisco, CA 94132

Church Service starts at 11am every Sunday

info@fupcsf.org
(415) 759-3700